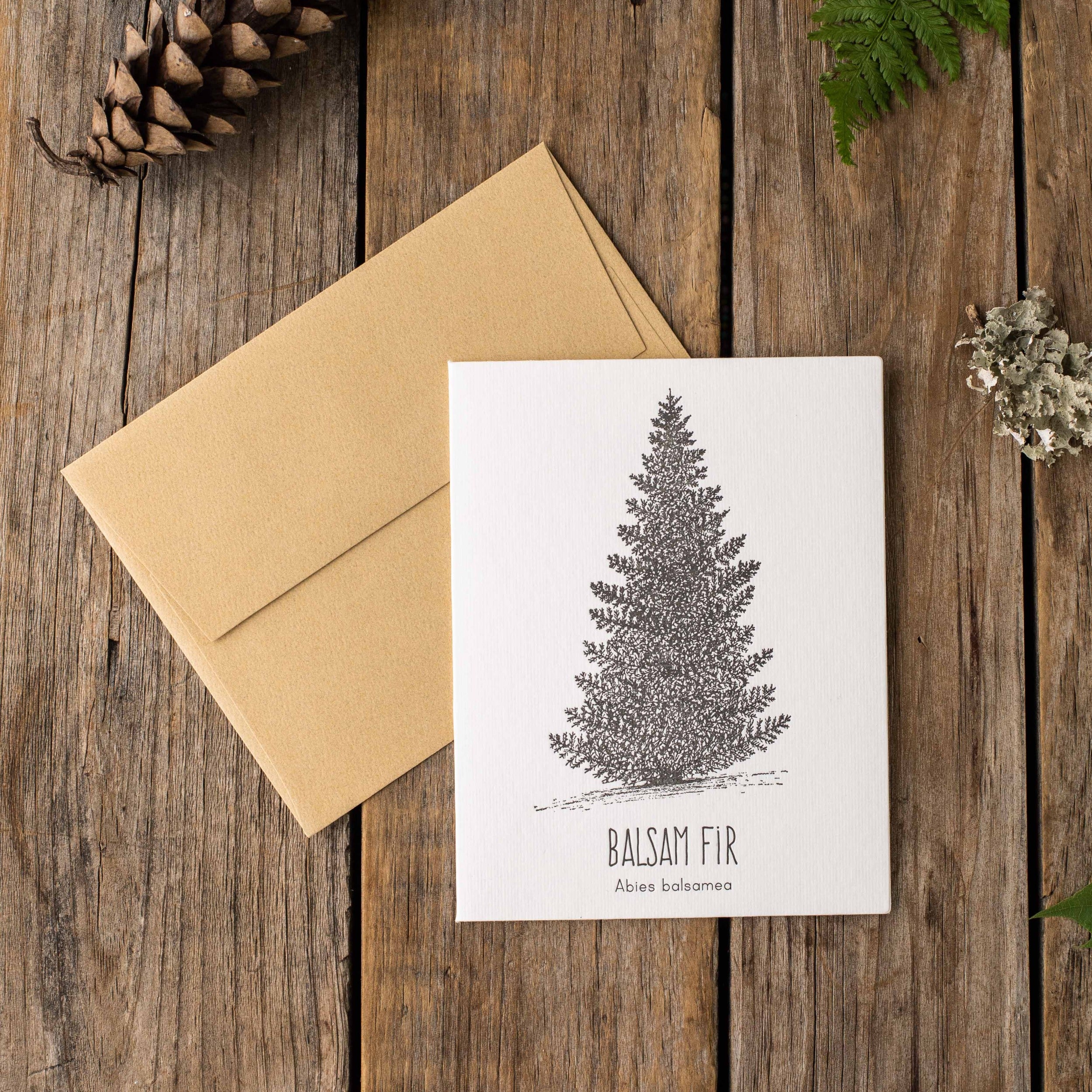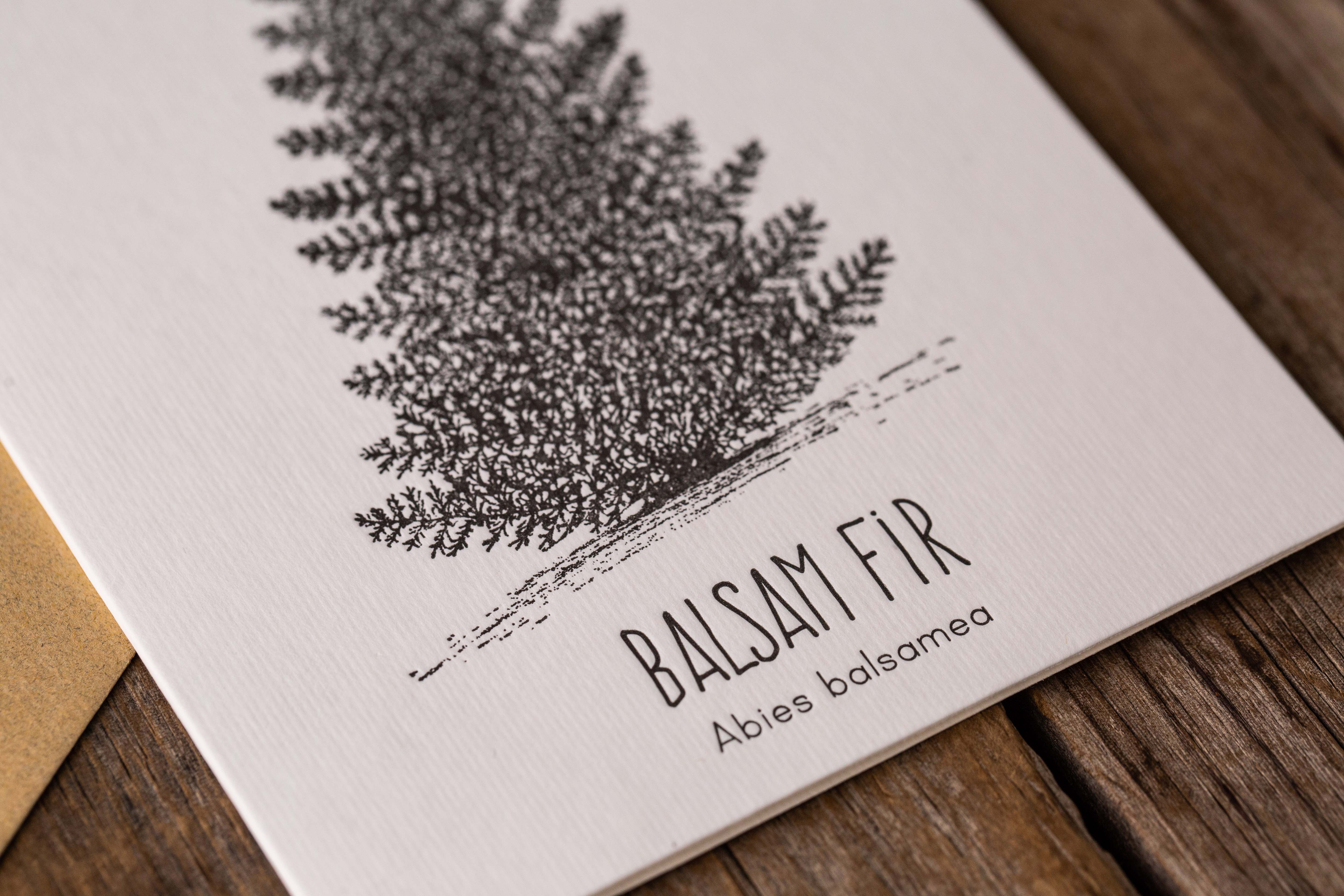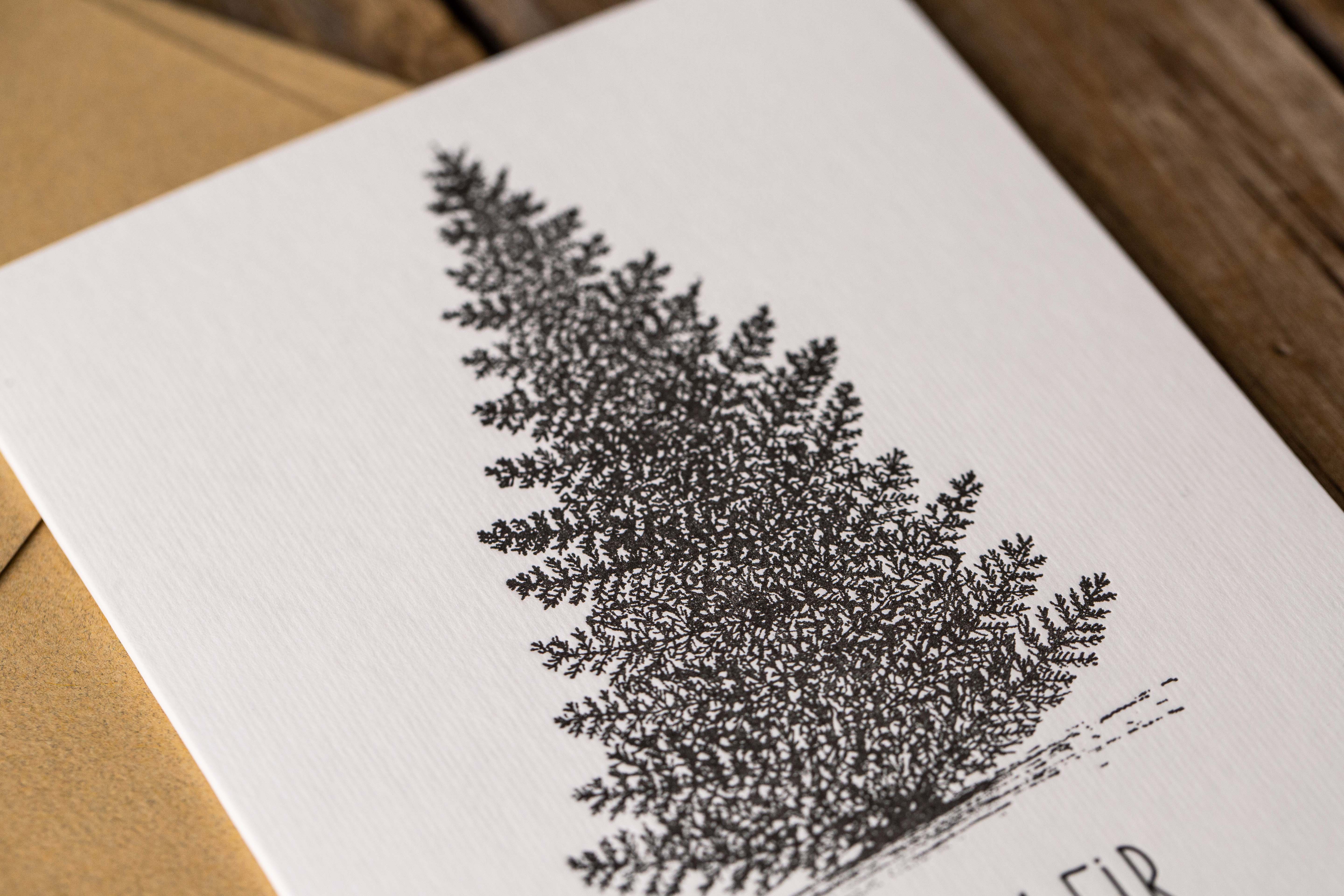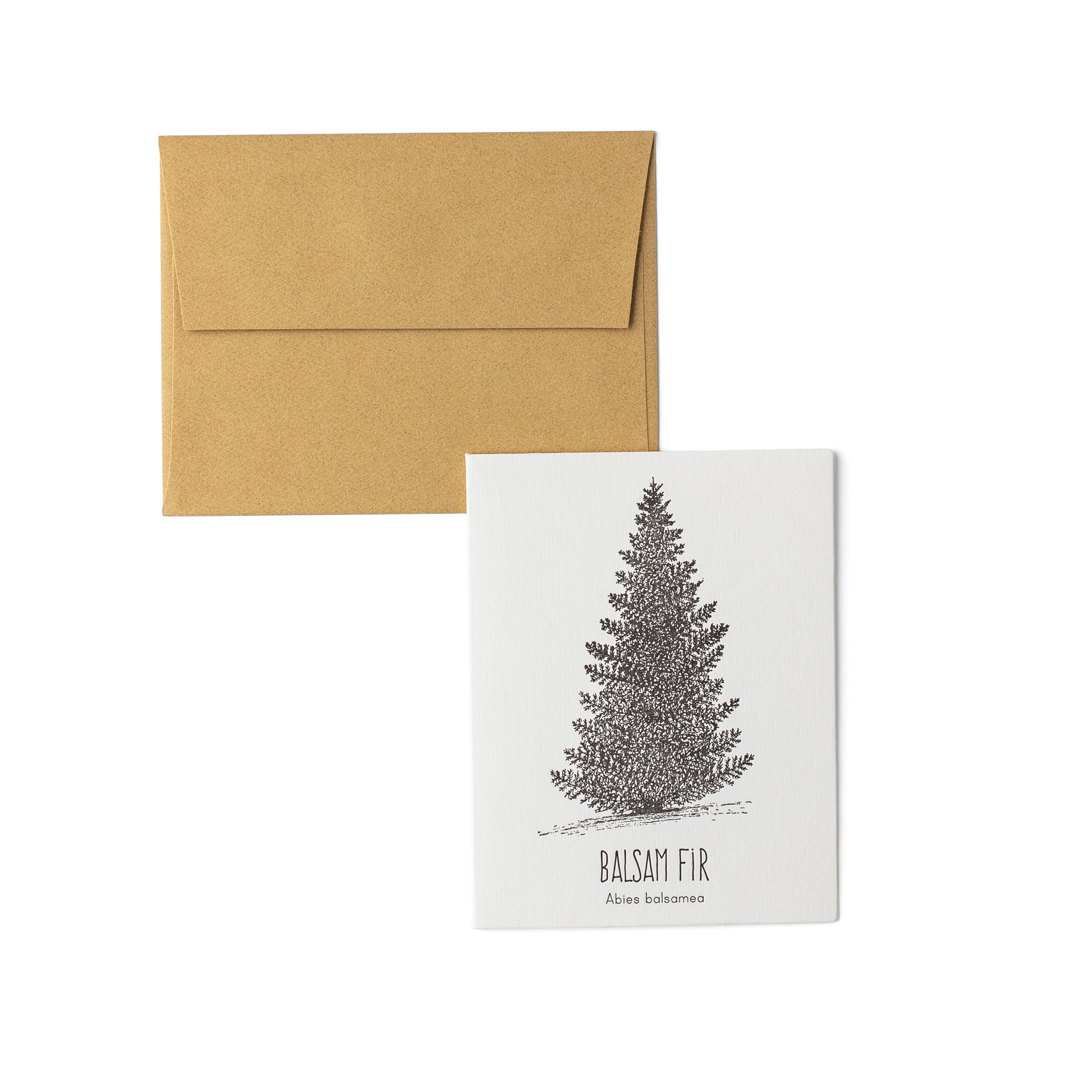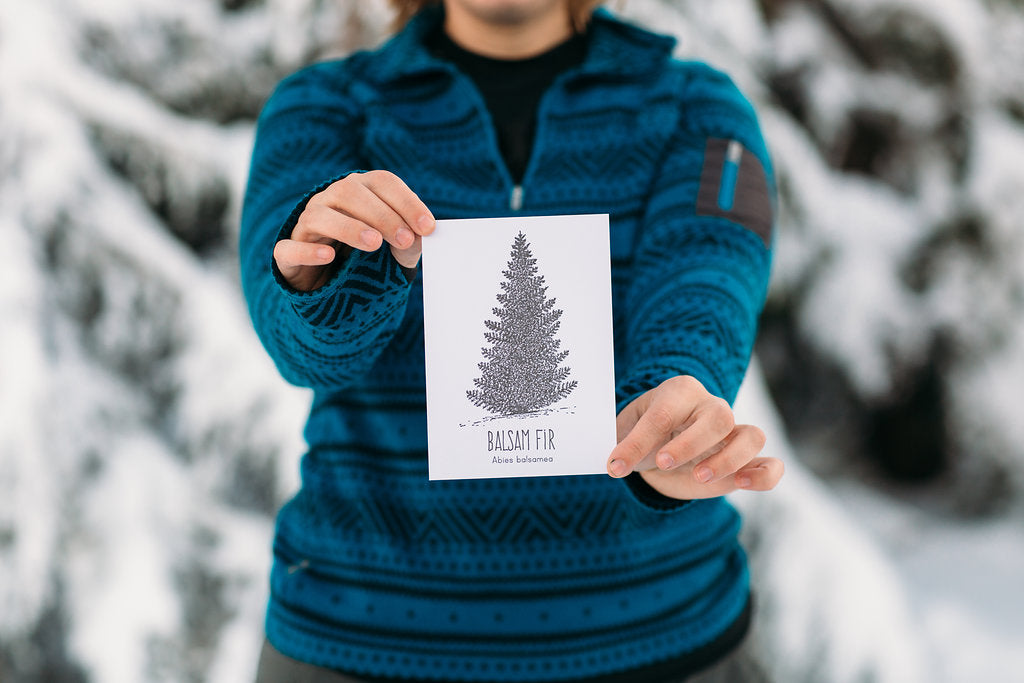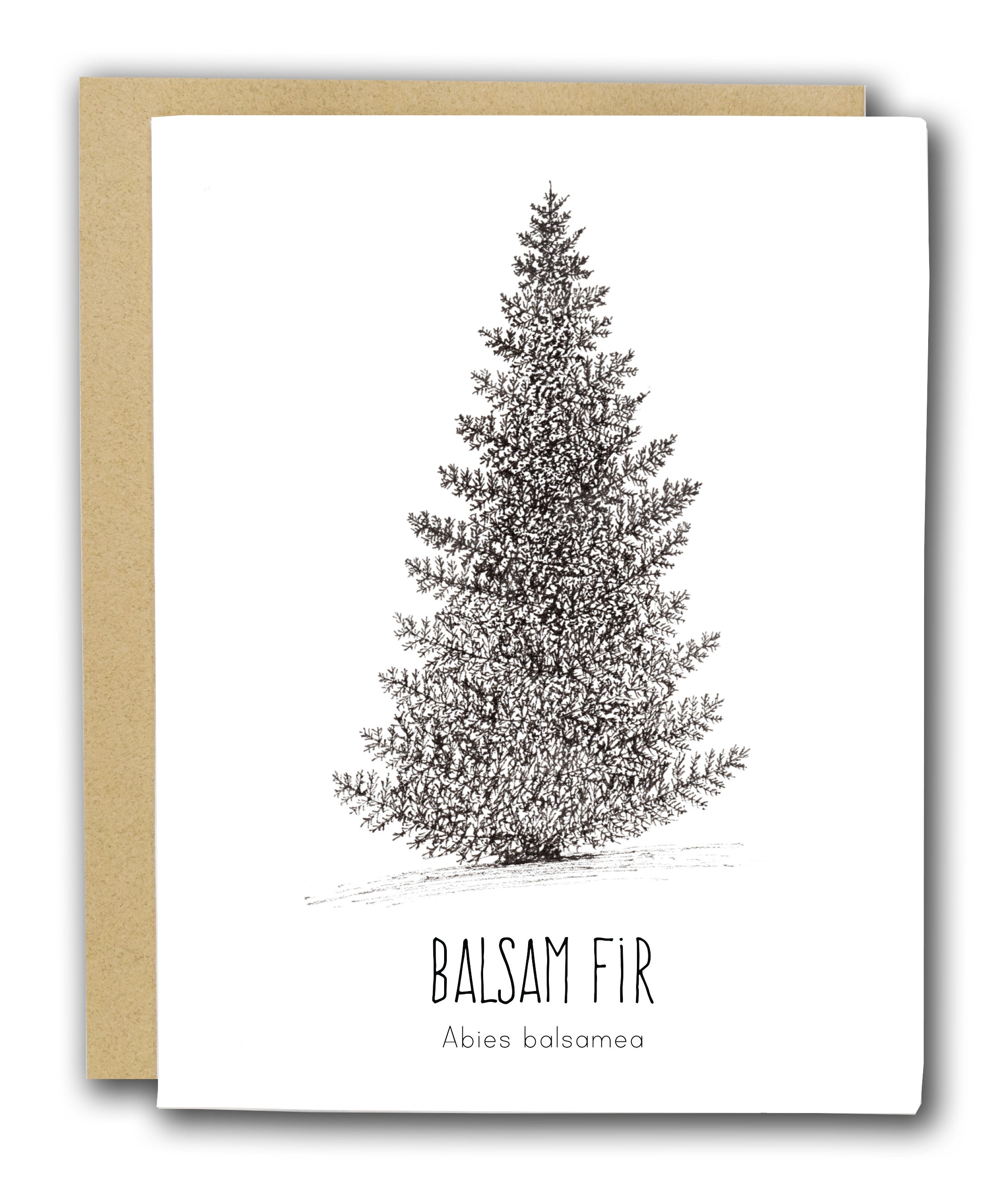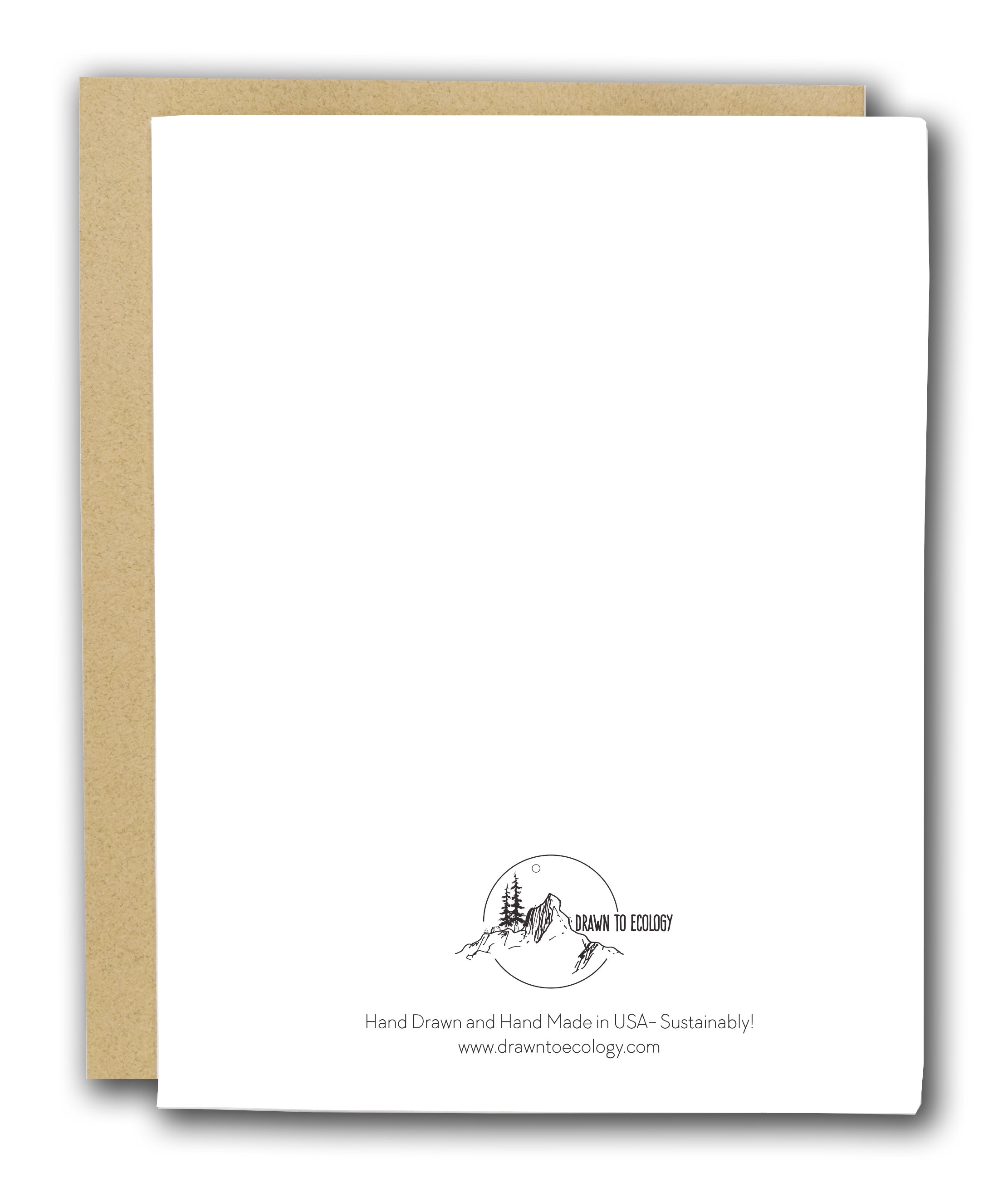 Balsam Fir Letterpress Card
Balsam Fir Trees 
Most commonly know for their symmetrical spine-like crown and fragrance, Abies balsamea are used for christmas trees and pulpwood. Distributed throughout the northeast and upper midwest the species most associated with Abies balsamea in the southerly northern forest region includes: Yellow Birch, American Beech, Red Maple, Sugar Maple, Eastern Hemlock, Eastern White Pine, Tamarack, Black Ash, and Northern White Cedar. Currently they are endangered in Connecticut.
All my designs are first drawn by hand, then either printed in house or sent off to the letterpress printer. Letterpress gives the trees texture and showcases the hand-drawn pen strokes.
Wrapped in a recyclable see through sleeve and sent in an art mailer, made from recycled cardboard, allows you to purchase a hand made gift while being a conscious consumer.
Can't decide which design? We offer a 4 pack here so you don't have to decide. 
Hand-Drawn & Painted by Artist Alyssa Black. Maunfactured in the US with our small business partners.