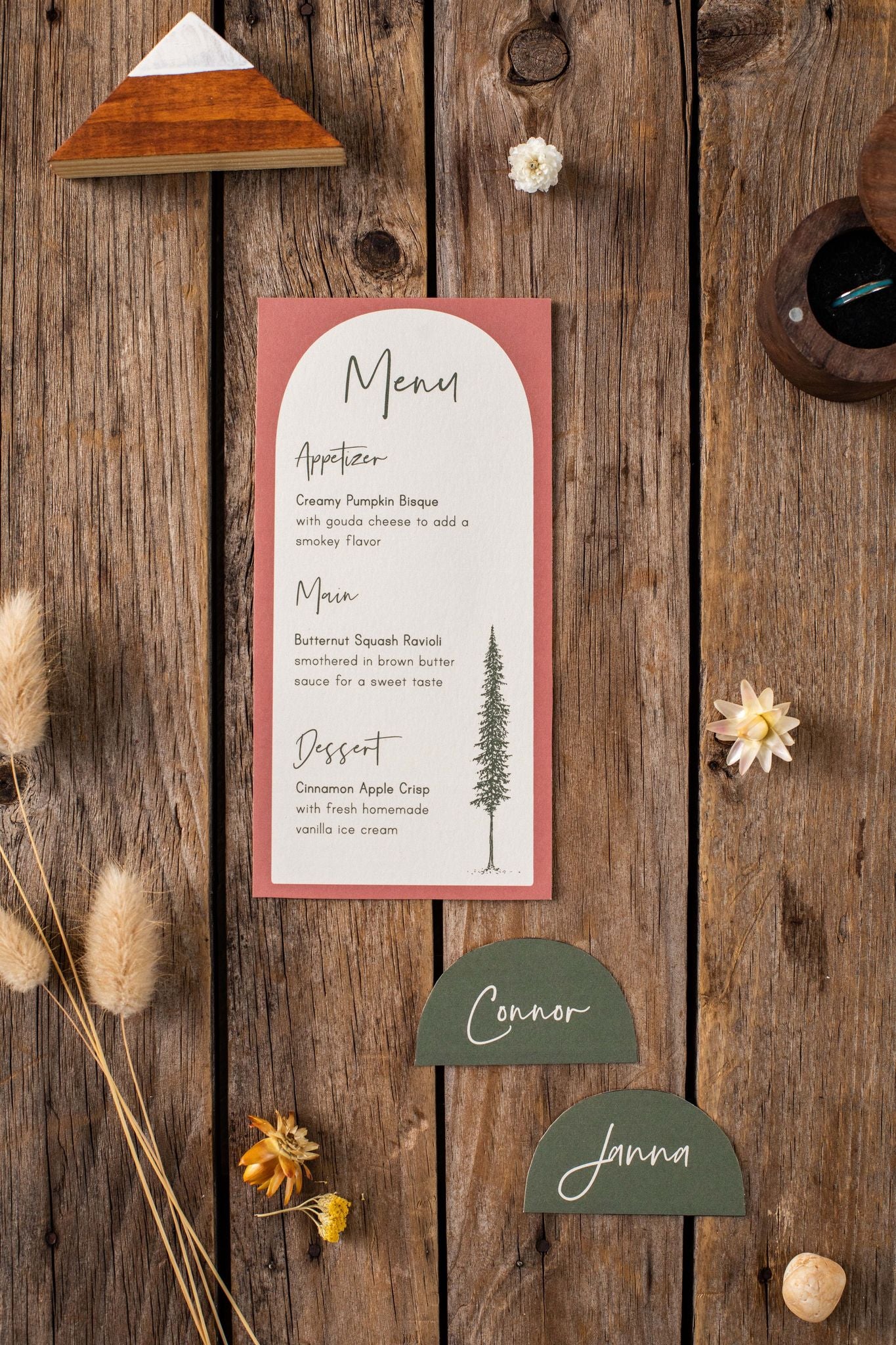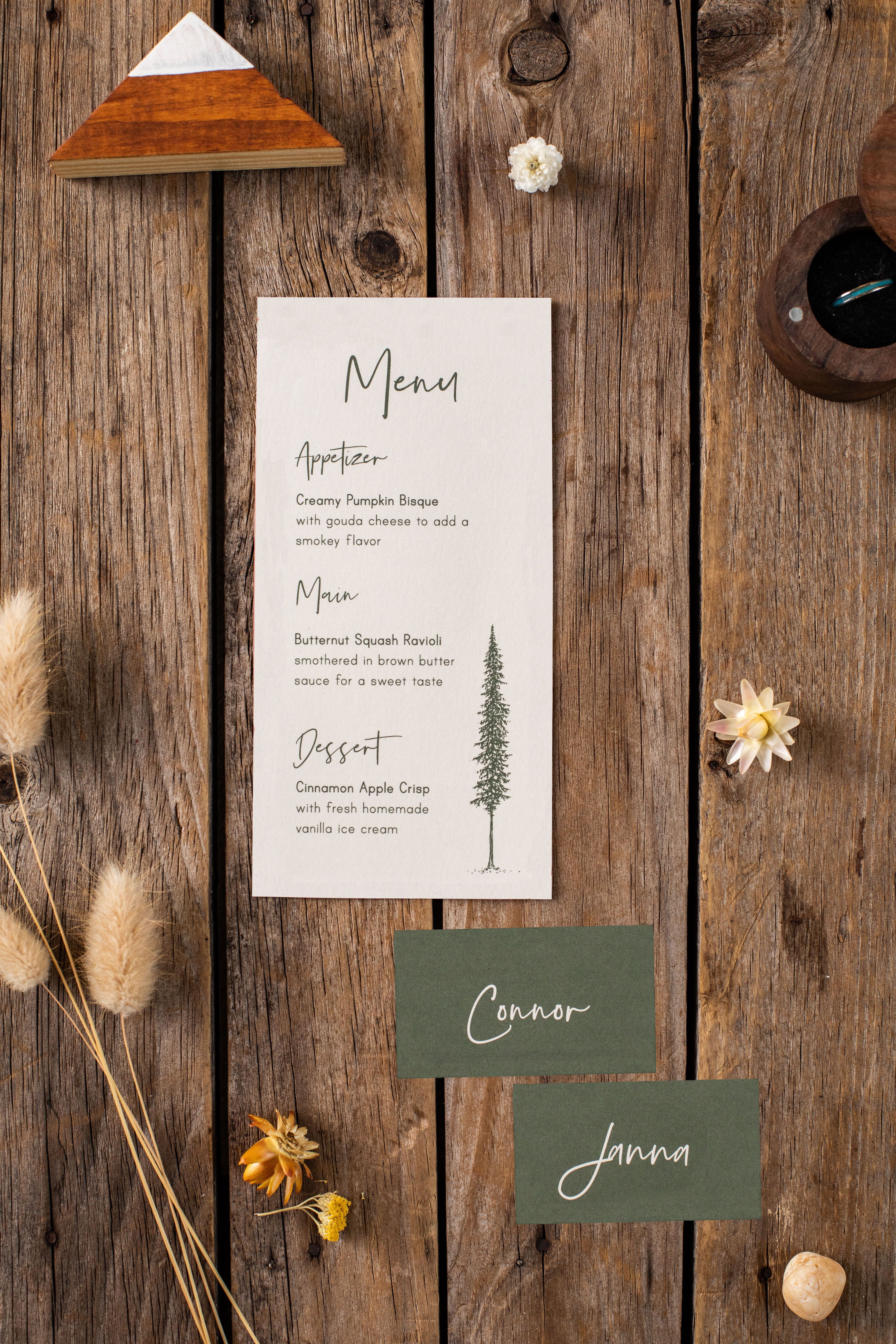 Embellish your wedding suite and add this special touch to your special day with these custom menus. 
During the proofing process, you will be able to customize the menus. 
As with all of our semi-custom pieces, the information, ink color, paper choice, will be customized to you and your wedding day, but the overall font system and general layout will remain the same. 
For details about our ordering process, design and print timelines, and proofing process, please review all information found below.
PLEASE NOTE: The image includes both the menu and place cards, which are sold separately. 
Hand-Drawn & Painted by Artist Alyssa Black. Maunfactured in the US with our small business partners.