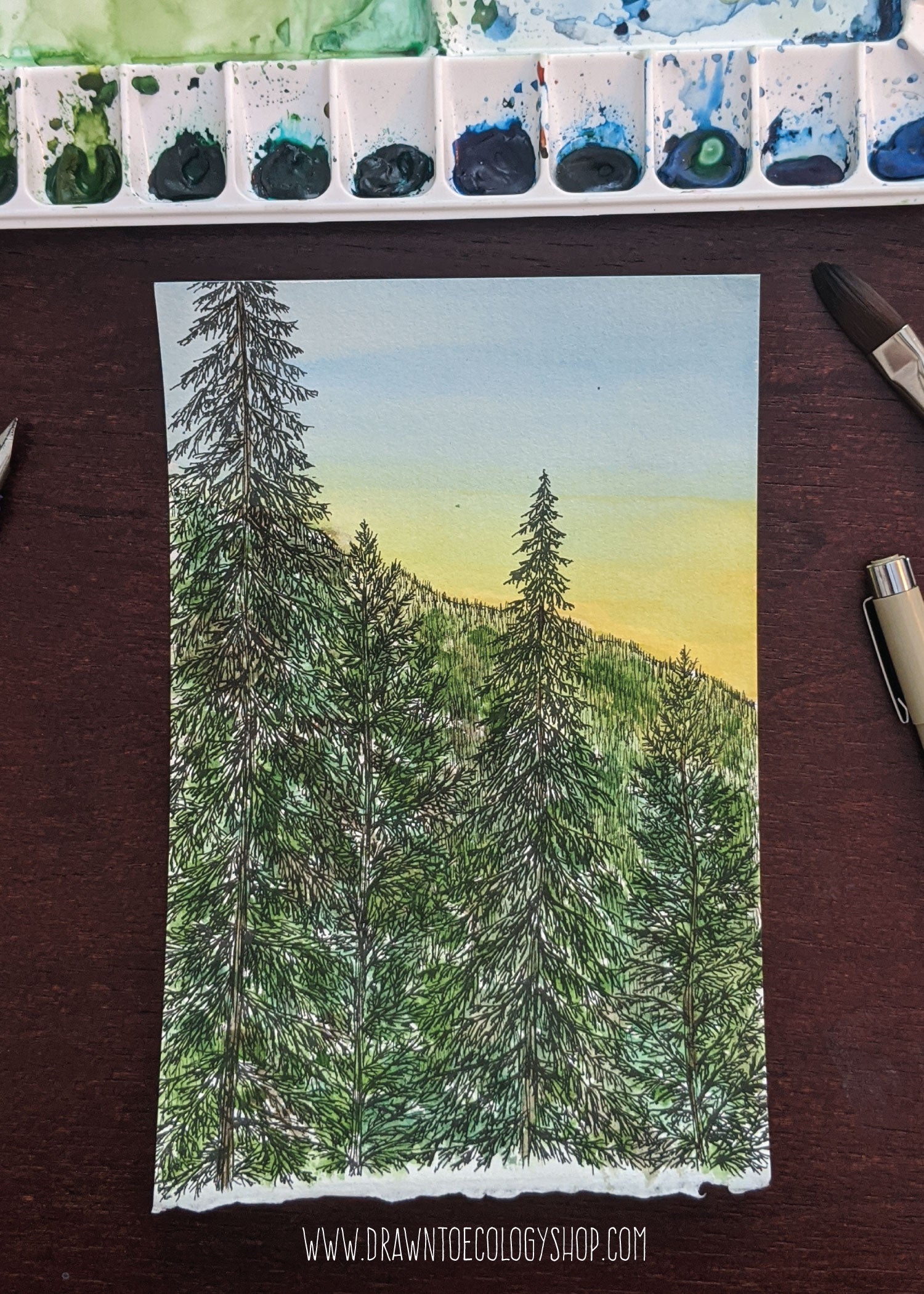 Original Watercolor + Ink Illustrations on acid-free watercolor paper. Dimensions are 5.25" x 7.5". Each piece is signed on the front, named and dated on the back. Deckled edges are on some pieces and will be delicately packaged to preserve edge. Please allow 5 business days for your original to be properly flattened, packaged, and mailed. 
Please note, international customers are responsible for any and all additional customs/fees.
All pieces are unframed.
Hand-Drawn & Painted by Artist Alyssa Black. Maunfactured in the US with our small business partners.