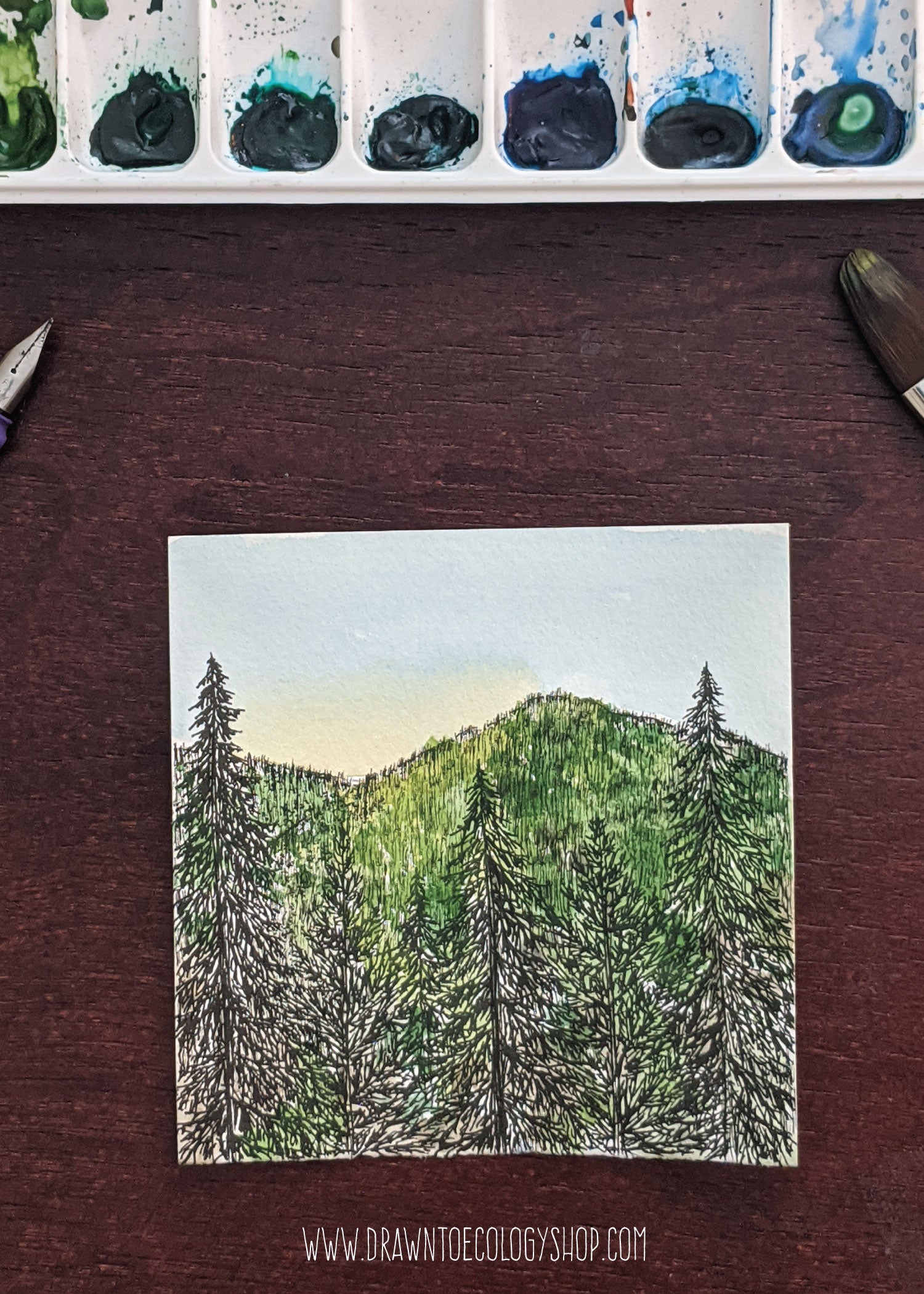 Original Watercolor + Ink Illustrations on acid-free watercolor paper. Dimensions are 4" x 4". Each piece is signed on the front, named and dated on the back. Deckled edges are on some pieces and will be delicately packaged to preserve edge. Please allow 5 business days for your original to be properly flattened, packaged, and mailed. 
Please note, international customers are responsible for any and all additional customs/fees.
All pieces are unframed.
This piece is included in the ARTIST SUPPORT PLEDGE.                                                              Artist Support Pledge is a generous culture and dynamic economy in support of artists and makers. The concept is a simple one, we post work to sell for no more than $200 each (not including shipping). Anyone can then buy the work. Every time we reach $1000 of sales we pledge to buy another artist/s work for $200. I will be purchasing from Trupti Karjinni or Aftyn Shah when I reach $1000. 

Hand-Drawn & Painted by Artist Alyssa Black. Maunfactured in the US with our small business partners.