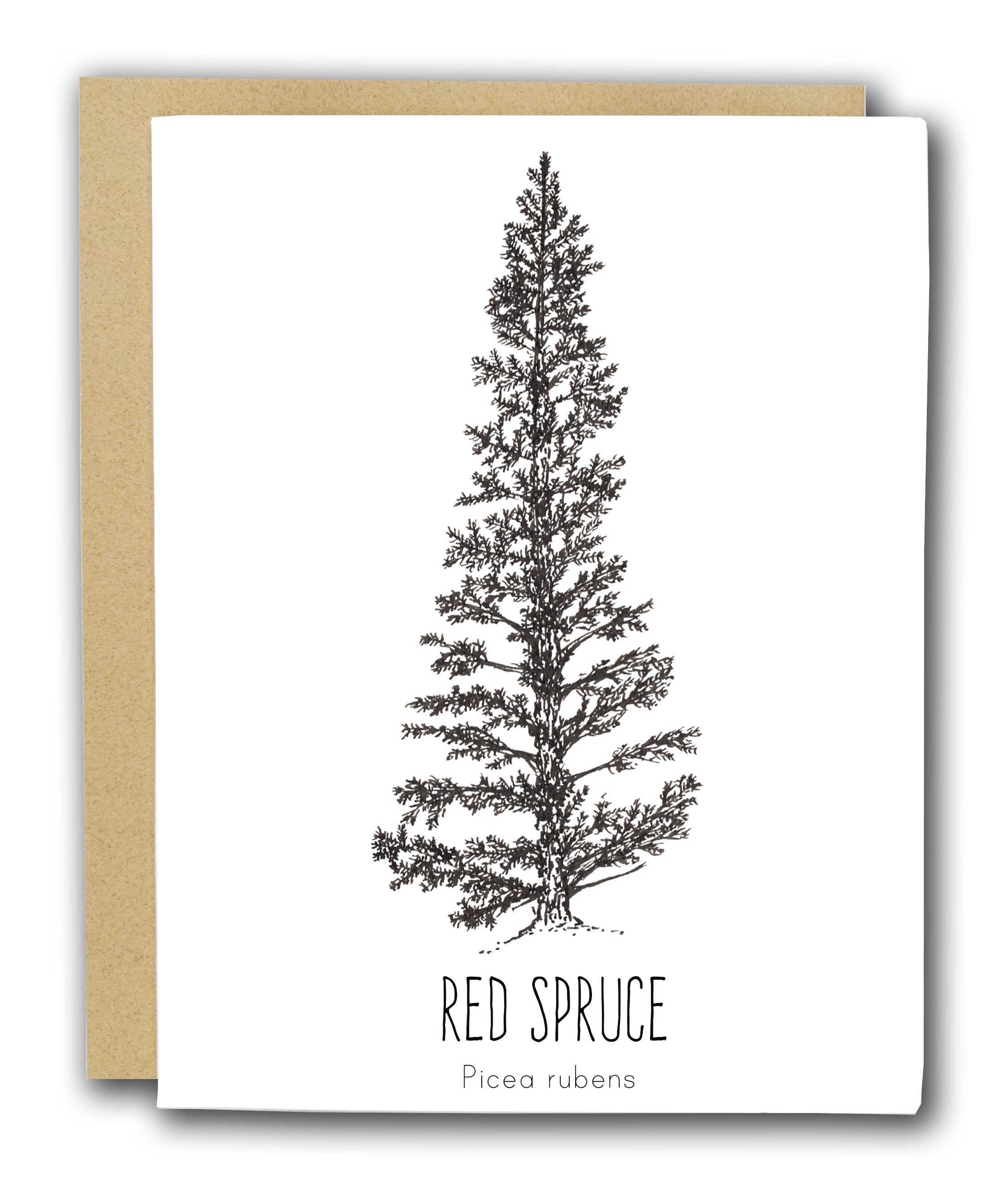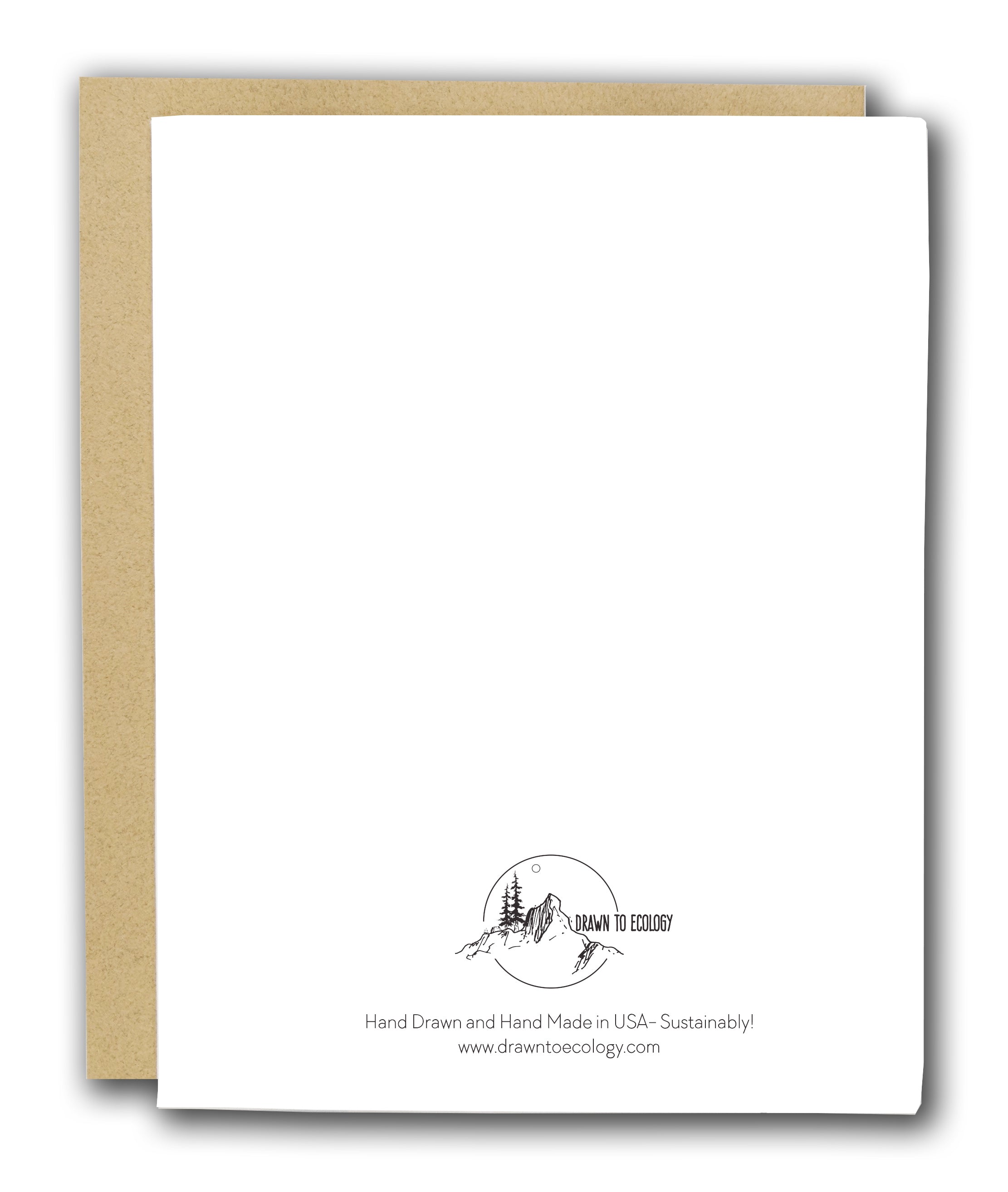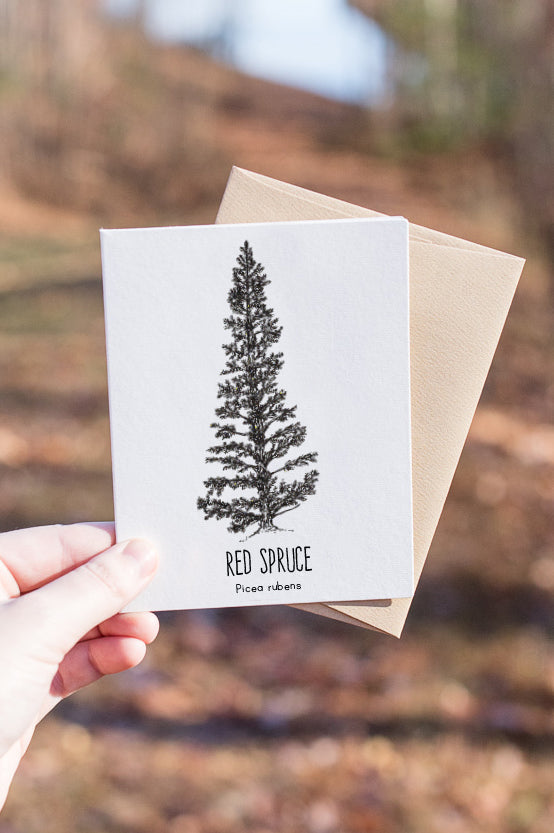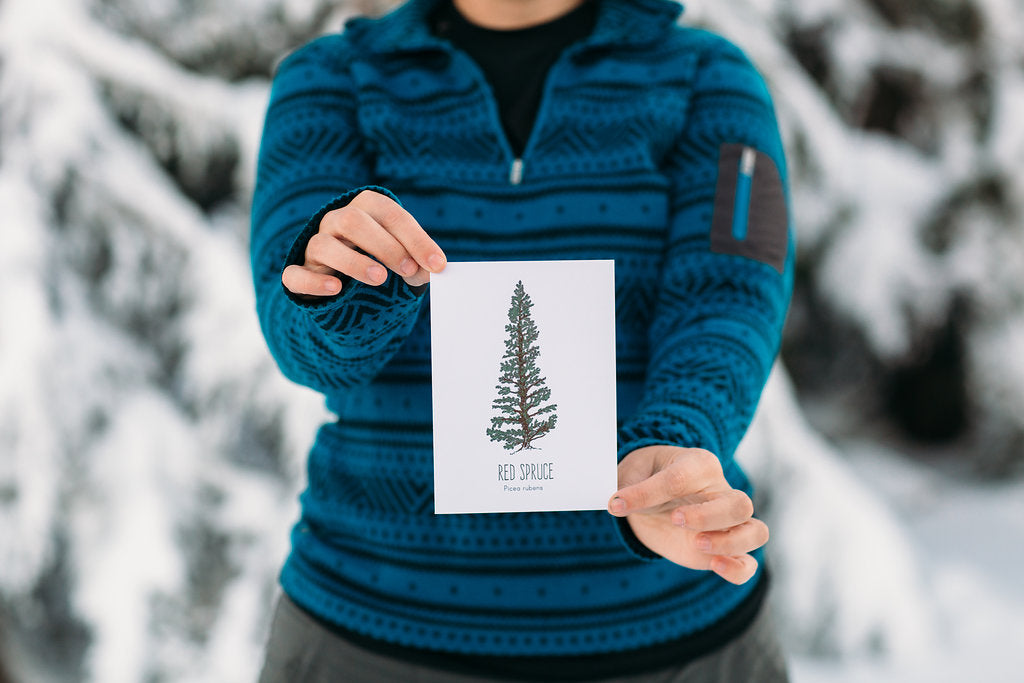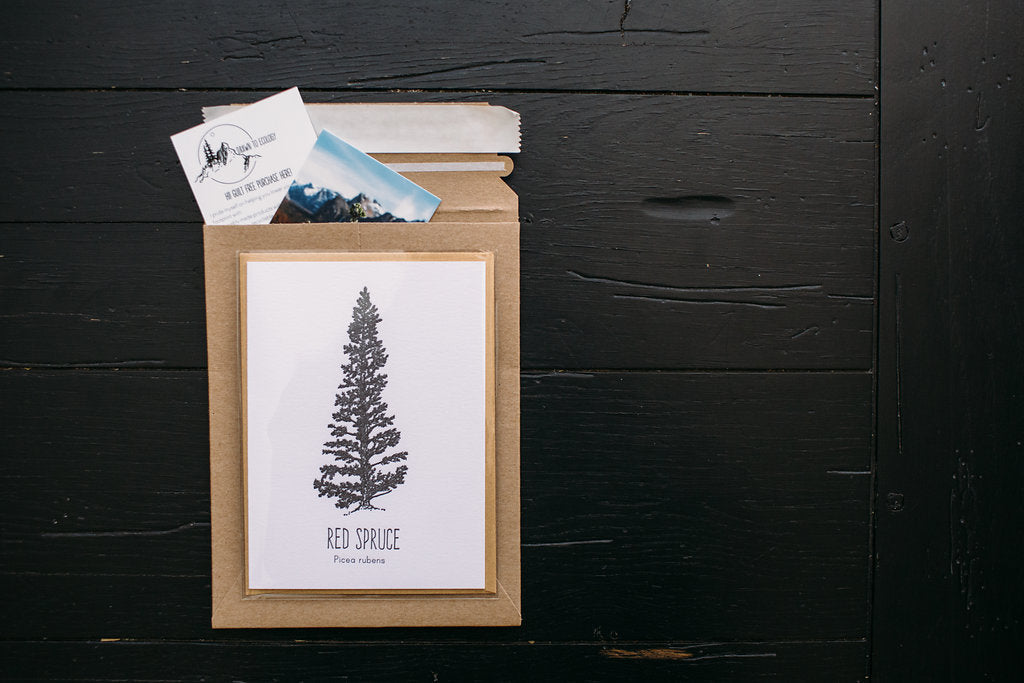 Red Spruce Letterpress Card
Red Spruce trees 
Picea rubens can be found at high elevations throughout New England and down the East Coast. In northern New England they have a larger range of elevation that they can grown within but as you travel down the coast south they are limited to mountain tops due to moisture, temperature and aeration within soil. Rising temperatures and air pollution pose a problem for Red spruce trees, and many other species, because they limit the amount of habitat area drastically. Red spruce trees are important winter cover for deer and moose, and provide food for birds, porcupines, bears, deer, and squirrels.  
 All my designs are first drawn by hand, then either printed in house or sent off to the letterpress printer. Letterpress gives the trees texture and showcases the hand-drawn pen strokes.
Wrapped in a recyclable see through sleeve and sent in an art mailer, made from recycled cardboard, allows you to purchase a hand made gift while being a conscious consumer.
Can't decide which design? We offer a 4 pack here so you don't have to decide.  https://drawn-to-ecology.myshopify.com/products/tree-card-set
Hand-Drawn & Painted by Artist Alyssa Black. Maunfactured in the US with our small business partners.