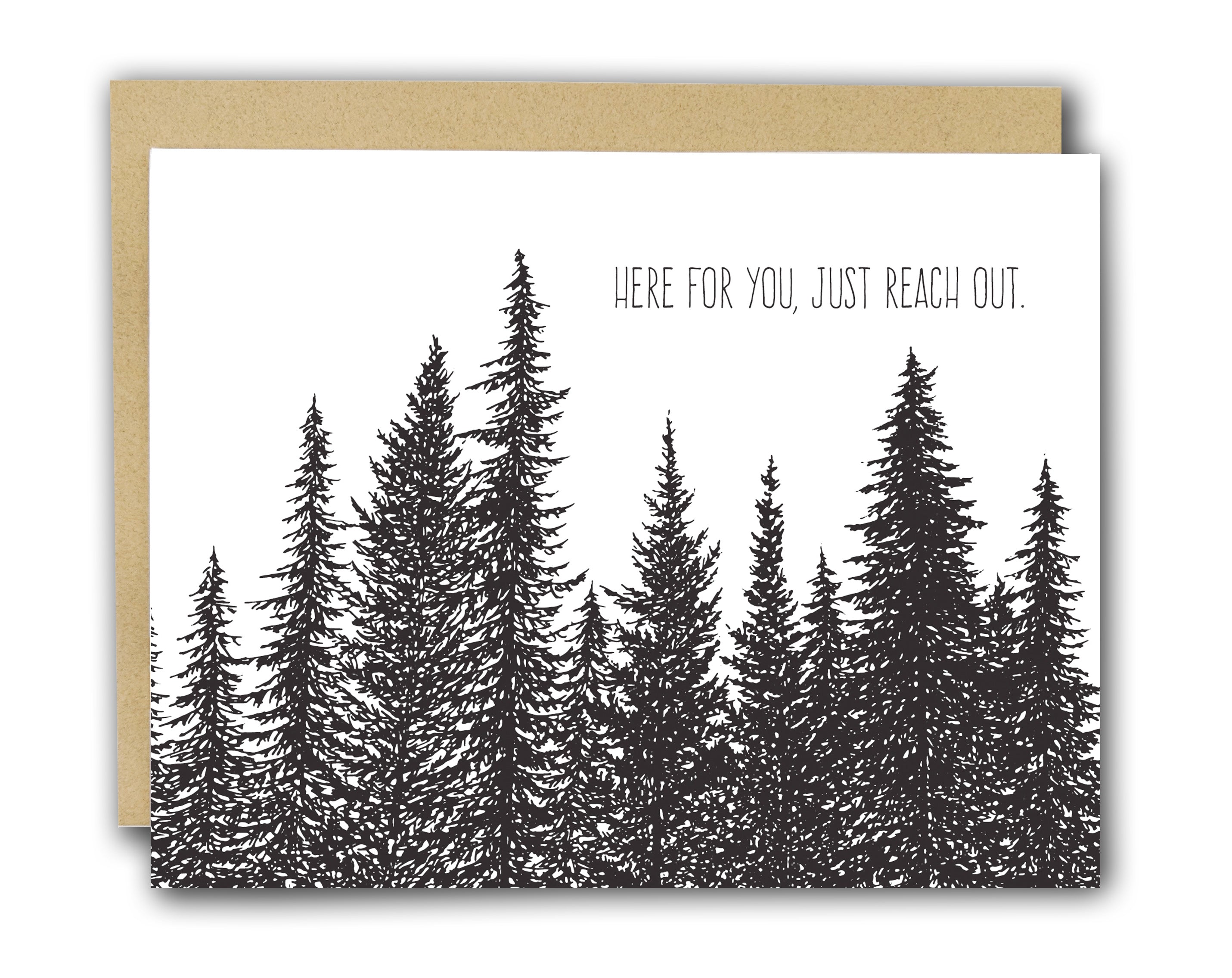 Here for You Letterpress Card
Sometimes a simple gesture is the best thing. As someone who suffers from mental health issues I designed this card in a moment when I saw a post-it note in my home from a loved one. The power of the post-it note was more than I could have imagined and I wanted to create that same thing in one of my cards, a reminder to the recipient that there is someone out there, in those moments where you feel so alone. 
sustainably harvested paper
hand-drawn illustration
letterpressed in USA
hand packaged in MA
recycled content envelope included
size 4x6
blank inside
Hand-Drawn & Painted by Artist Alyssa Black. Maunfactured in the US with our small business partners.