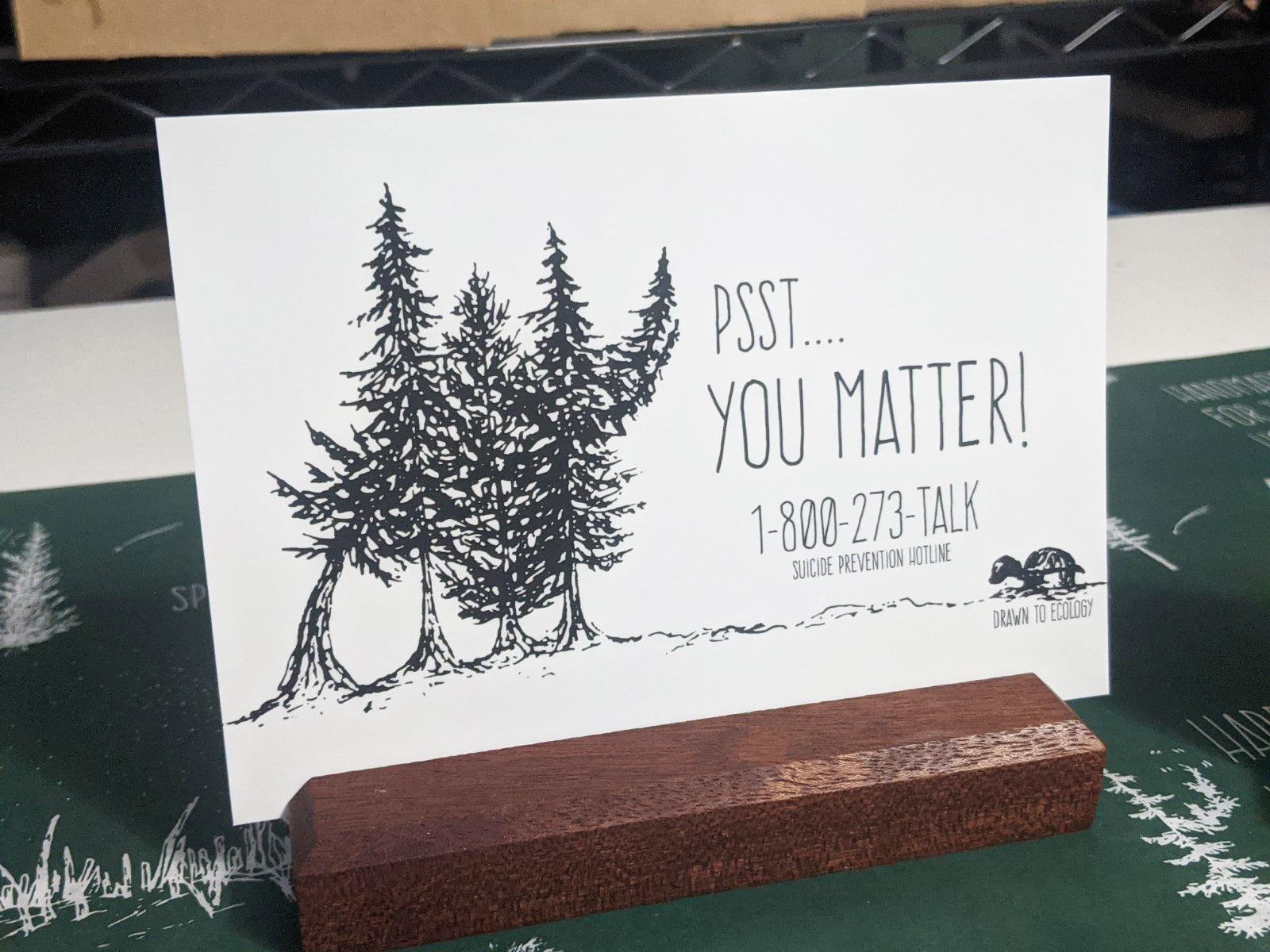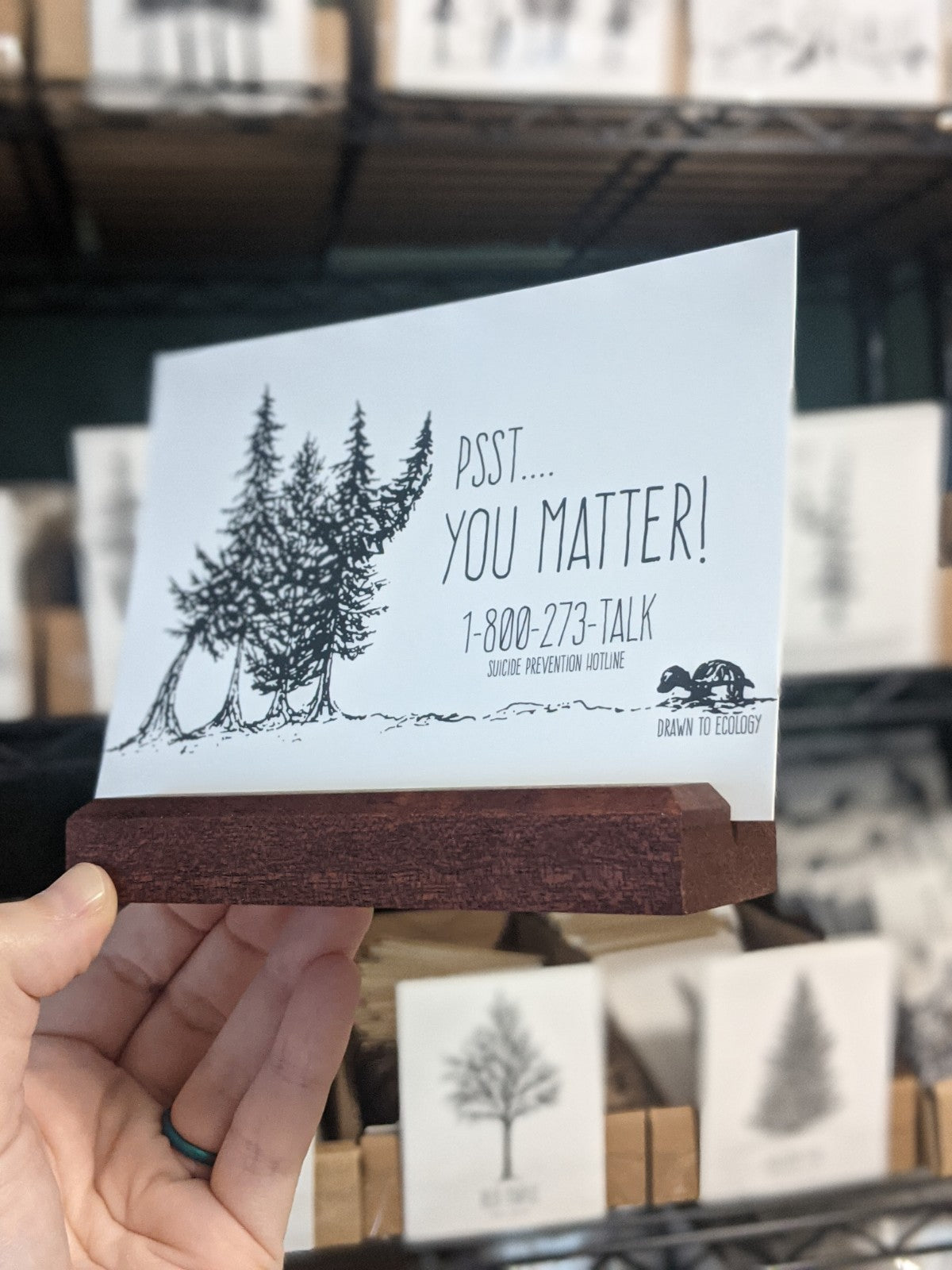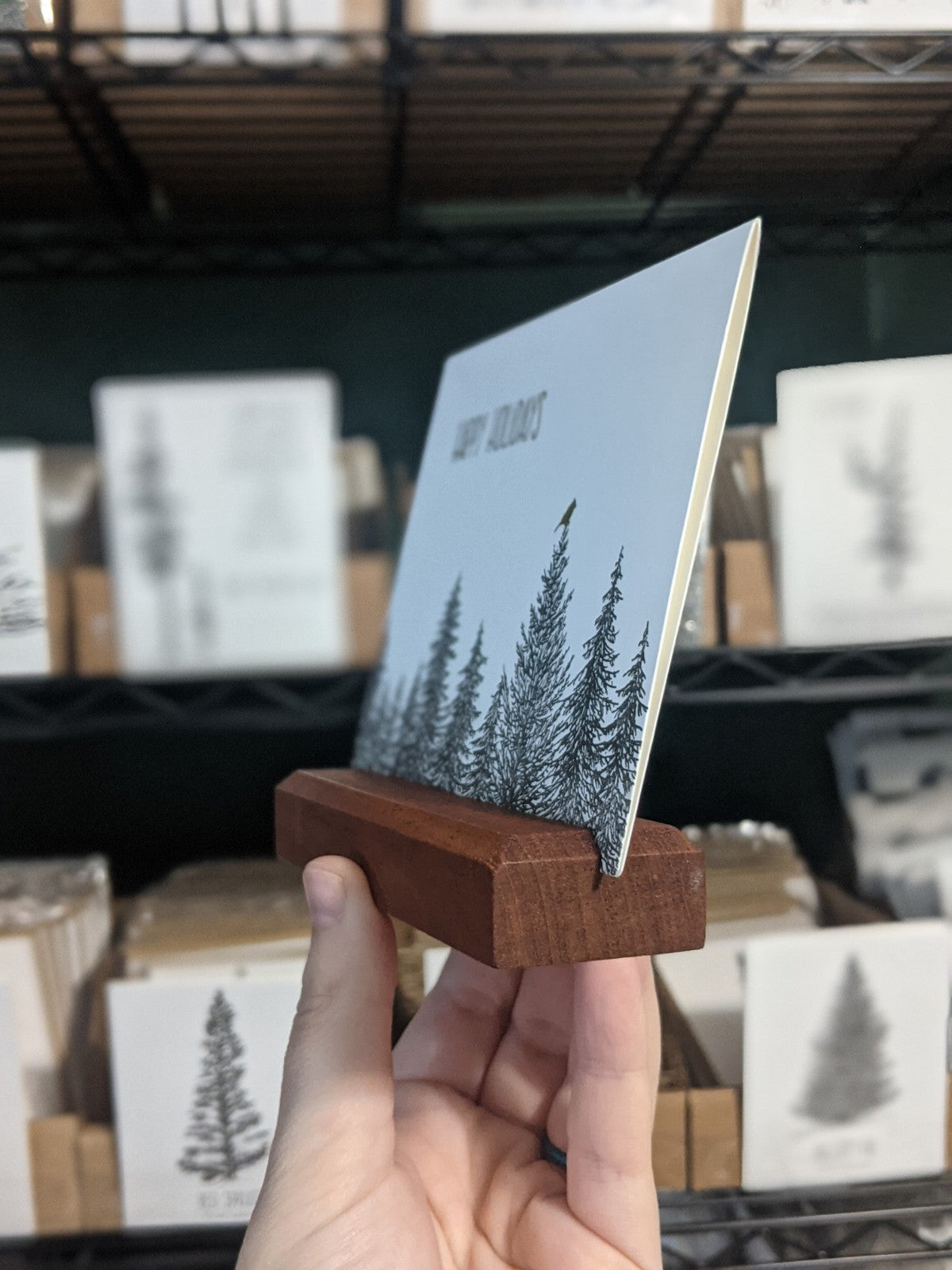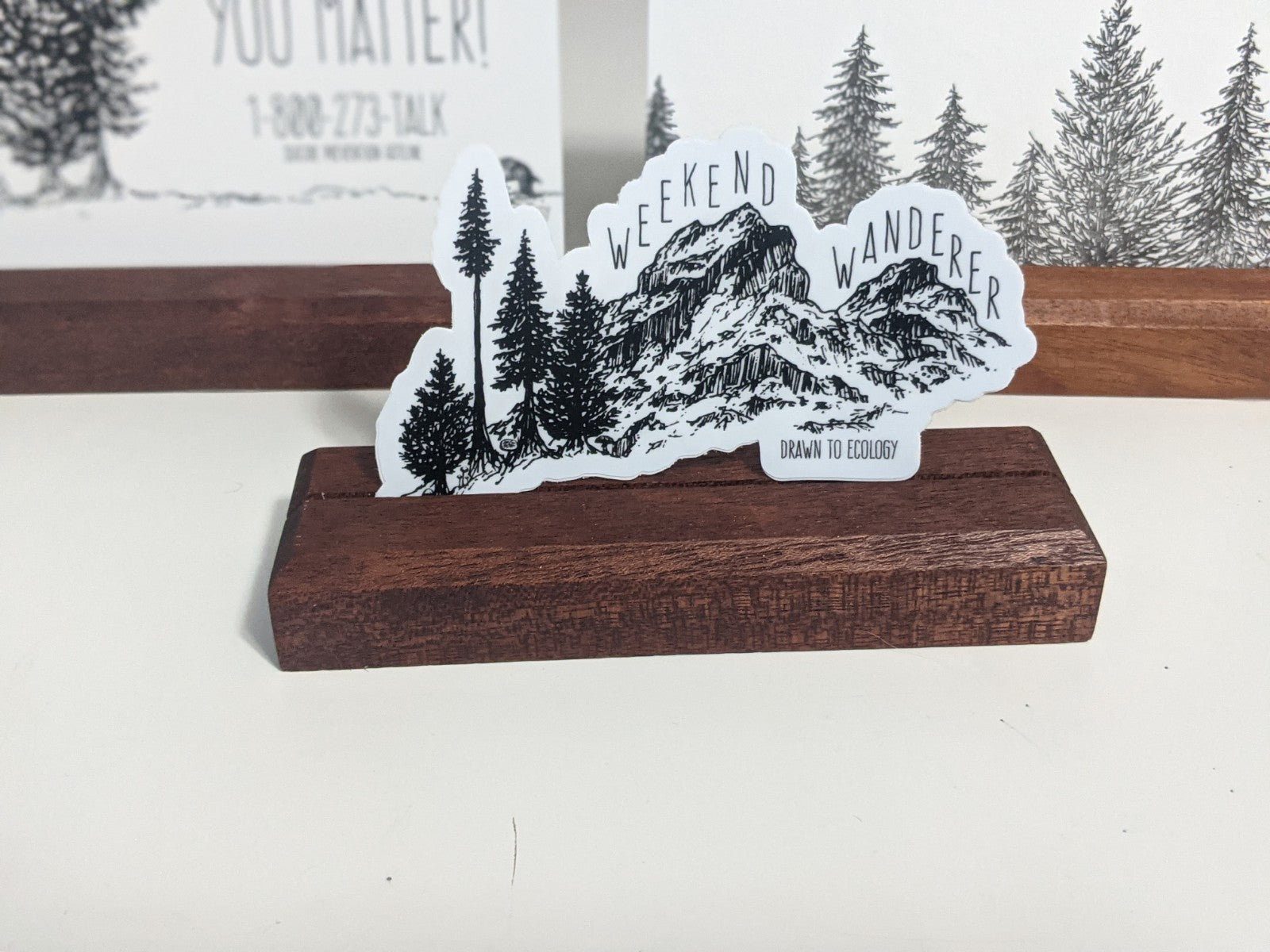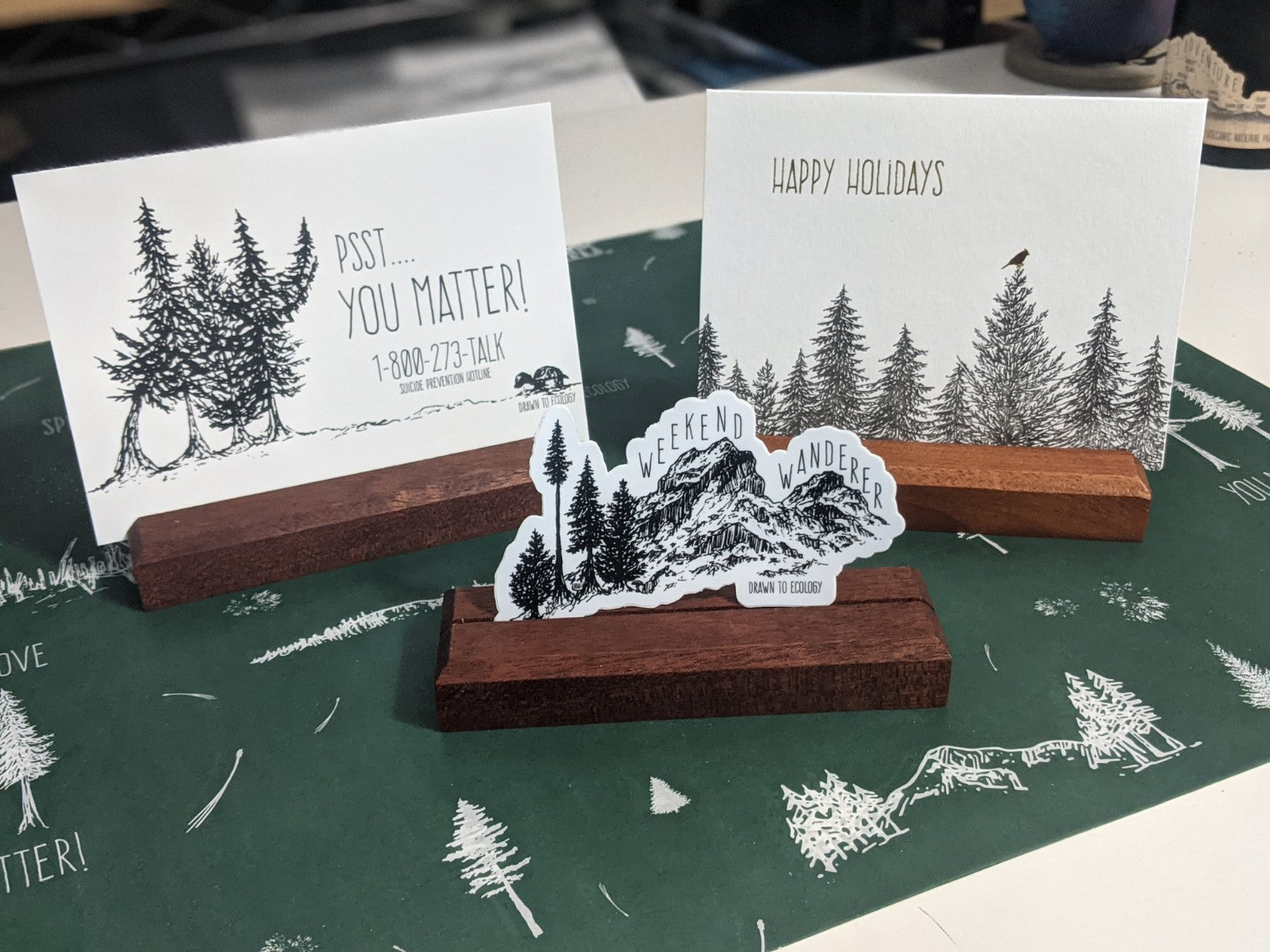 Display your art with our Wooden Stands. Made by a woodworker in Western MA who thoughtfully created lovely edges and added the slit at an angle for the best viewing of your artwork. The angle allows for the cards to be seen more easily when on a desk or on a table. 
Wood Stand:
-Dimensions 5" x 1.5" x 1"
-Artwork slit angled
-Hand-cut and sanded in MA
*Wood is natural and color varies slightly.
Purchase this for yourself or gift this with art to a loved one! 
Are you someone who has run out of room for stickers on your water bottle or travel coffee mug? The Wood Stand is perfect then! Switch out stickers at your convenience whether it be daily, weekly, or by season. 
Hand-Drawn & Painted by Artist Alyssa Black. Maunfactured in the US with our small business partners.